Christmas Gift Box (or "Bag") Program is running again this year!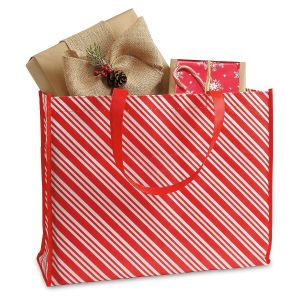 We are collecting gift bags for teens and infants once again this year.  Thank you for your generous support!!.  There are a few bags at the front of the church, or use your own bags if you would like.  In the bags is an information sheet on what to include as well as an envelope (if you would like an income tax receipt). 
Who will get the gifts:  Teens with the Family Connexions in Collingwood will be our focus.  We will also have some bags available for infants and toddlers.
What to add:  Shampoo, conditioner, toothbrushes and paste, school supplies, waterproof gloves/mitts, winter hats, and anything else you desire, including gift cards to Subway or Mr Sub…. 
Please return your bags by Sunday, Dec 9th, 2018.   
Thanks again!
Book Study Dates: January 15, 22, 29

Meeting from 1:30 to 3:00 p.m. to discuss "Everything Happens for a Reason: and Other Lies I've Loved" by Kate Bowler.  It's a story about a woman with cancer and the fallacy of the "Prosperity" Gospel.
Dates for Collingwood's Winter Farmers' Market:
At Trinity United Church on the following Saturdays from 10:00 a.m. to 1:00 p.m.

October: 13, 27

November: 3, 10, 17, 24

December: 1, 8, 15, 22

January: 12, 19, 26

February: 2, 9, 16, 23

2018 Easter Sunrise service was a chilly one! 

Warmed up nicely at breakfast following the well-attended service.



A very big thank you !!!!
re the Refinishing of the hardwood floors in the gym...
Thank you to the small businesses in our community who donated supplies and their valuable time to refinish the floor in our gym.  Many thanks to Robinson's Paint and Wallpaper, Stayner Rental and Duggan's Paintng.
The hardwood floor looks spectacular and it is very much appreciated by the users of the church and community.



Trinity's Outreach
Trinity Volunteers hard at work: Community Dinner February/18
Church Finance and PAR
PAR or pre-authorized remittance allows you to continually support Trinity when you are away and avoids those "catch-up" periods. Nor do you have to search for your cheque book at the last minute on a Sunday morning. For the congregation, it helps generate a dependable flow of cash to help Trinity meet its financial obligations. There is also less paper work and bookkeeping to be done by staff and volunteers. Have you considered using it to make your Trinity offering? It is simple to initiate and change, and yet it does not prevent one from participating in other Trinity initiatives.
If you have any questions, please speak to Ruth Crittenden or the church office.

* A PAR form is attached at the bottom of this page for your convenience. After completion, return to the church office.


*
Accessibility Policy


Christmas Gift Boxes - an annual Trinity Outreach

Trinity Members Jane Palmer, Dawn Myers, Joanne Calvert & Marion Sinclair join Family Connexions staff.

We did it again! We raised $1260 and delivered 60 gift boxes to Family Connexions in Collingwood to support youth and teens in our area. 

We focus on teenagers since they grow so quickly and don't fit into the usual toy drive.

 

A special thank you to Marion Sinclair and Lori Forsythe who joined our committee this year.

 

As well as this annual program, 2 additional families approached our church this year.

 

Our entire committee came together to fill a large gift bag for each family member and we hope this made a difference for each.

 

Thanks to everyone who participated in this Christmas gift box program, a job well done.
An overview of some of Trinity's programs - something for everyone!
Trinity's Open Door Community Dinner needs your help! Please assist us in providing a "Home Made Meal" to people in our community looking for an evening of friendship and food.  This community dinner is served the third Wednesday of each month at 6:00 p.m.

Table Talk -   We seek to understand the meaning, language and values of Christianity for the 21st century.

Home Horizon,
a local support group with which Trinity
is involved
is in need of furniture from time to time for clients who are moving into permanent housing. Used beds, dressers, chesterfields, tables and chairs in good condition are welcomed. If you have used items that you can donate, please call Doris at the Home Horizon office 445-5478 or Dawn Myers at 444-1756. Thank you for your support, past and present.
Annual Mitten Rack
:
Once again, donations of new, warm mittens, hats, scarves etc were  appreciated by the Children's Aid Society.
**Important
new Columbarium
information from our Cemetery Board, please,
CLICK THIS LINK:
https://docs.google.com/a/collingwoodunitedchurch.ca/viewer?a=v&pid=sites&srcid=Y29sbGluZ3dvb2R1bml0ZWRjaHVyY2guY2F8d3d3fGd4OjdiY2QzZjljNjYzN2MyZTM
or alternately, scroll to bottom of News page and open the pdf file.
* Please note: updated bylaws are now available in the Church Office. (March, 2016)
Lorraine's Retirement Party
It was a memorable night at the Legion Saturday, May 6th,  when 145 gathered to celebrate Lorraine's twenty-eight years as custodian at Trinity. Our thanks to Kathryn

Colantonio and her committee for all their organizing. We also thank the Legion staff and volunteers for making us feel so welcome.
Pictures from
Trinity United Church's weekend away at Camp Simpresca
  were there was NO AGENDA OR PLANNED PROGRAM! It was the participants' choice to come for a day, a meal, or the campfire or the entire weekend.